The ultra talented SoFly photographers met up tonight in downtown Delray Beach. 12 photographers and 2 stunningly beautiful models on a rooftop. Gorgeous weather. Dinner afterwards at Docs All American diner. I learn so much every time. Thank you so much Beka, our SoFly founder, for hooking this whole thing up. What a great evening! Sometimes I do not feel worthy!
Special thanks to Madame Butterfly for the gorgeous wedding gowns and to Delray Beach Florist and Anna Flowers for the super chic bouquets. So perfect I didn't think they were real! More photos from tonight's meetup will be posted soon. Stay tuned!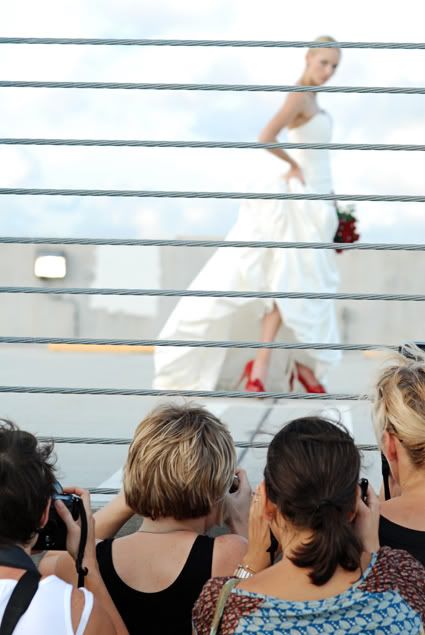 Please leave a comment and be sure to check back tomorrow – only a few more days til the SoFly contest comes to a close.
Cheers,
Jennifer